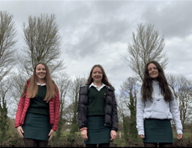 Loreto Secondary School Fermoy  Cork 2021-096 Senior
The main idea of our project is too into fast fashion further and see how badly it affects the environment. We want to see which companies are being more environmentally friendly and which are not. We want to educate others around us and spread awareness about fast fashion and how harmful it can be. We also want people to become aware of what brands are environmentally friendly and which ones they should be supporting. We are planning on doing a presentation about fast fashion and sustainable Fashion for the junior cycle students of our school. We are also planning a recyclable and second hand clothes Fashion Show and hopefully carry out a charity shop Like a clothes swap In our school where student will bring in clothes they don't want and swap it for something they prefer. We are also Planning on getting a past pupil to cork and speak to the student about fast fashion.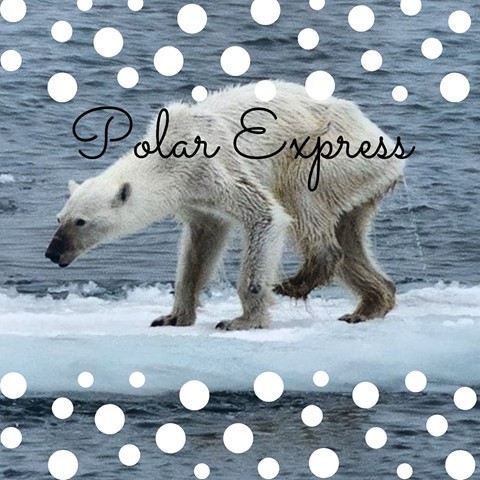 St. Aloysius College Carrigtwohill Cork 2021-100 Junior 
We are tackling the issue of melting ice caps and the resulting loss of habitat for polar bears. Our aims are to raise money for solar panels for our school, to raise awareness amongst our community and to motivate the local authorities to introduce more sustainable policies.
We plan to raise money through sponsored walks, school fundraisers and by researching and applying for grants. We plan to raise awareness through posters, a social media campaign and by organising talks. We also plan to research the issues of climate change and ice caps melting and to present our findings to local authorities. We will also make suggestions to the authorities for more sustainable policies.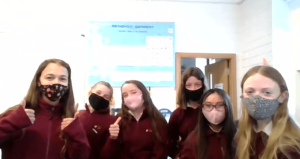 St. Aloysius College Carrigtwohill Cork 2021-101 Junior 
Our project is tackling the issue of plastic pollution in our oceans and the threat it poses to sealife.
Our aims are to raise money to sponsor a sea turtle, to raise awareness within our communities, and to encourage local authorities to introduce waste initiatives in our communities.
We plan to make bracelets/ badges from excess materials from local suppliers and sell them in our community in order to raise money for the sponsorship of a sea turtle. We also plan to collect single use plastics in our school and use them to create outdoor furniture. We also plan to invite Repak to our school to raise awareness about proper recycling practices. We will conduct a survey of students and teachers to collect information about their plastic use. We will also conduct community clean ups in our locality. Finally, we will present our research and findings to local authorities and encourage them to introduce new waste initiatives such as recycling bins in the town.
We will raise awareness through posters, talks and a social media campaign.
How Covid-19 Has Had An Impact On Global Warming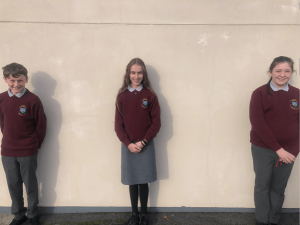 St. Brogan's College  Cork 2021-153 Junior 
The 2019 Coronavirus Disease or, as it is now called, COVID-19, is a severe acute respiratory syndrome caused by SARS coronavirus 2 (Renzo et al., 2020). In order to contain the spread of the COVID-19, at the beginning of March 2020, the Government decided for more stringent containment measures, lockdown. In our project, we wish to examine the impact of Covid-19 on a worldwide problem, global warming. This past year, from March-July we have experienced major changes in our daily lives and have had to adapt to different routines, the 'new normal'. However, while there has been a lot of negativity we could not help but notice the 50% decrease in the pollution rates in China. The International Energy Agency has also predicted that the world will use 6% less this year which is all resulting from a change in routines and daily lives. We, therefore, want to increase the awareness of this positive aspect of Covid19. To achieve this aim we will complete a survey which we will analyse and draw up a conclusion based on our findings and other scientists.
Does Carbon Concentration affect the Stomatal Density of Leaves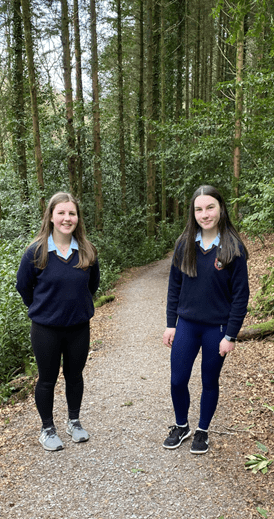 Coláiste na Toirbhirte Cork 2021-158 Senior
Our project aims to examine whether carbon concentration effects the stomata count of leaves. To get a statistically significant result we will collect 100 leaves from local woodlands and 100 leaves from local towns of west Cork. The leaves will be collected from their locations on the same day so weather and temperature will be kept constant. Another constant factor is the height we collect our samples from – all of which will be hedera helix leaves. Once the leaves have been collected; they will be stored in a freezer to ensure no changes occur before testing. We will examine each of the leaves by using a microscope from our school and materials required include: microscope slides, forceps, clear nail polish, pen and a camera to capture images of the stomata. We will record the leaves stomatal density on multiple graphs and then statistically analyze the stomatal density of rural leaves versus urban leaves. We will carry out a 'T Test' to determine whether there is significant difference between each sample. We will use the digital format of excel to carry out our 'T Test', this is an accurate mechanism. Our planning provides sufficient time to complete the aforementioned experiment fairly.
Save our planet and our money one giant sequoia at a time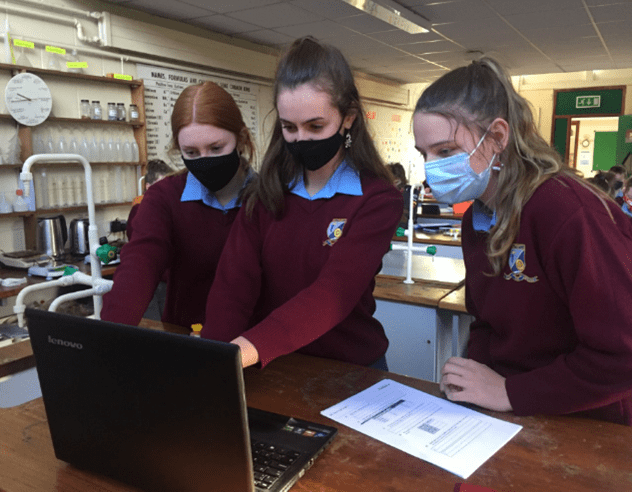 Millstreet Community School  Cork 2021-165 Senior
We wanted to find out can Californian giant redwoods help Ireland bring down there carbon emissions which is why we think these redwoods are the answer. we found out that one single giant redwood can swallow the carbon dioxide from 108 cars.
Carbon Footprint: Eradicating the stigma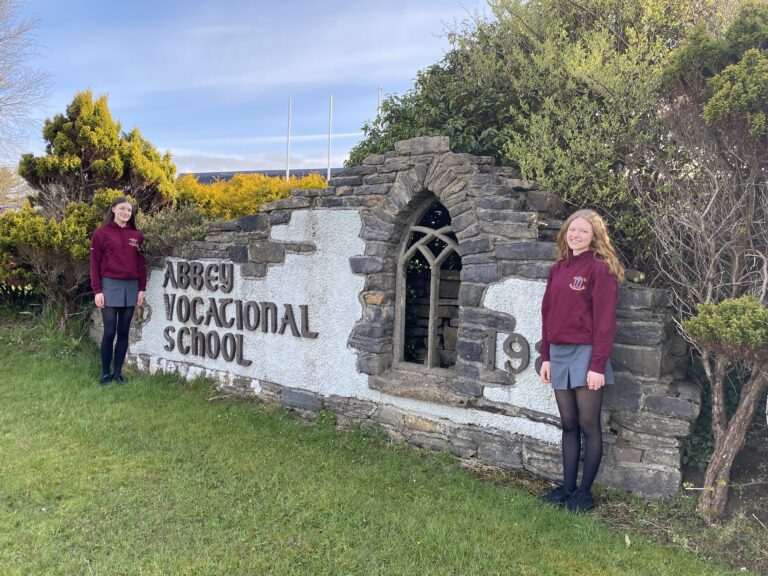 Abbey Vocational School  Donegal 2021-192 Senior
Our project focuses on the importance of educating our nation on the detrimental impacts that our collective carbon footprint has on the environment. We want to eradicate the stigma and change people's mindset altogether as without education on these matters change is not possible.
Can stopping beef production reverse or reduce
climate change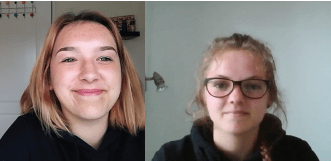 Fingal Community College Dublin 2021-108 Senior
Our project is about beef production which leads to climate change. We researched what meat production is and how it affects our climate. We explain our personal point of view on being vegetarian and talk about different opinions too. We plan to show our school and others our presentation to raise awareness about how every little thing we do affects our climate and our future!
Are goats the answer to
our cow problem?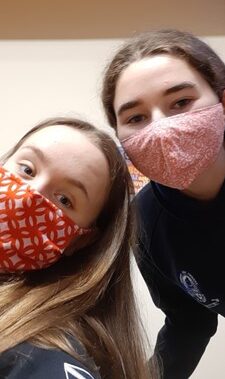 St. Andrews College Dublin 2021-122 Junior 
Sir David Attenborough suggested, "the solutions we need to combat climate change are already available to us, it's just a matter of putting them into practice." The issue of cows producing methane is well documented but science has no clear solution to it. We believe that goats could be an answer. In this project, we look at both cows and goats and compare their environmental impact (their land use, manure, food, milk supply, natural health benefits).
There's one issue with goats, human perception. Due to a lack of exposure to goats, some people are prejudiced against them and have a closed mentality about changing. But we predict that this is all physiological and through this project, we aim to raise awareness about the huge problem caused by cows and how goats can help change this. Through our school community and social media, we have a platform that we can use to create this awareness. We want to show people that it's not about making huge changes but small, effective ones. 
We believe that mother nature has given us answers when it comes to fighting climate change and, in this project, we aim to prove it.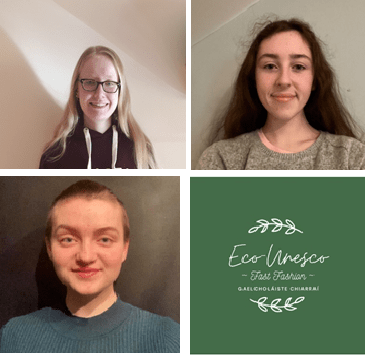 Gaelcholáiste Chiarraí Kerry 2021-107 Senior
Our team felt it was important to focus our project on an environmental issue that influences young people in Ireland but also applies to the wider global community. We completed some research on the circular economy, specifically Ireland's new initiative to promote sustainability called Circuléire and collectively decided that fast fashion was an issue that needed to be highlighted. The majority of clothing brands worn by young people are closely linked to the fast fashion industry, so we are currently completing a school-wide survey in order to acquire data as to the knowledge and opinions of young people when it comes to fast fashion.

Sna seachtainí amach romhainn beimid ag tabhairt faoi roinnt agallaimh, ceann acu a bheidh le gnó inbhuanaithe Éireannach. Beimid ag fiosrú an difríocht sa phraghas idir brandaí mearfhaisín agus brandaí inbhuanaithe. Bí cinnte súil a choimeád ar ár gcúntas Instagram @ecounescogcc! Tá súil againn árd a tharraingt ar an dtopaic thábhachtach seo tríd alt a fhoilsiú sa nuachtán agus labhairt ar an stáisiún raidió áitiúl. Má oibríonn chách le chéile is féidir linn mairfhaisean a fheabhsú. Mar a dheirtear, ar scáth a chéile a mhaireann na daoine!
Sustainable Sem- Sensory Community Garden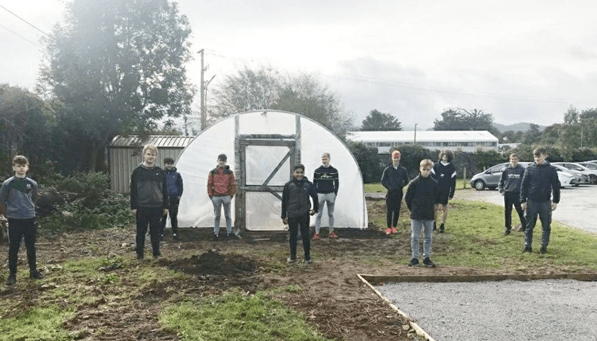 St Brendan's College, Killarney Kerry 2021-161 Senior
Following on from last years project of 'Sustainable Sem' we decided to develop a Sensory School Community Garden on the grounds of the school.
From September to December of 2020 Transition Year Students with help from 3rd and 5th years constructed a Polytunnel, designed pathways that could be accessed by all students including with additional needs, researched suitable plants to be grown in the polytunnel and also outside. Students used recycled materials from the school to help create this area. Our main goal for this area is to allow all students the chance to learn about the biodiversity in their own area. To learn the importance of having a space that all students can have access to. Finally to allow students to link-local produced in-season fruit and vegetables to improved our environment's sustainability.
We plan to raise awareness of our Garden through our social media outlets & also hope if COVID-19 allows allowing students to go and sell their produce in Local Farmers Markets. It is also hoped that we could invite other schools who have students with Additional needs to benefit from our garden.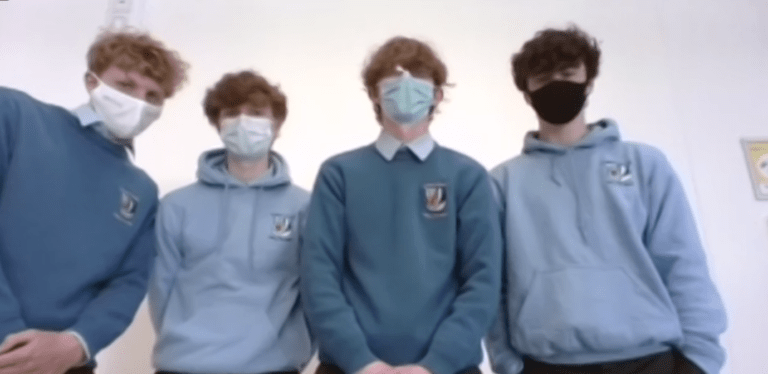 Coláiste Chiaráin Roscommon 2021-034 Senior
We just recently moved into our new school and there is a lot of traffic congestion. This is a problem for student safety and for the environment.
We plan to promote walking and cycling to school.
We plan to promote carpooling
We plan to make contact with local authorities for solutions to this problem
Make student and staff aware of the carbon footprint their car is leaving
We will also promote taking the bus.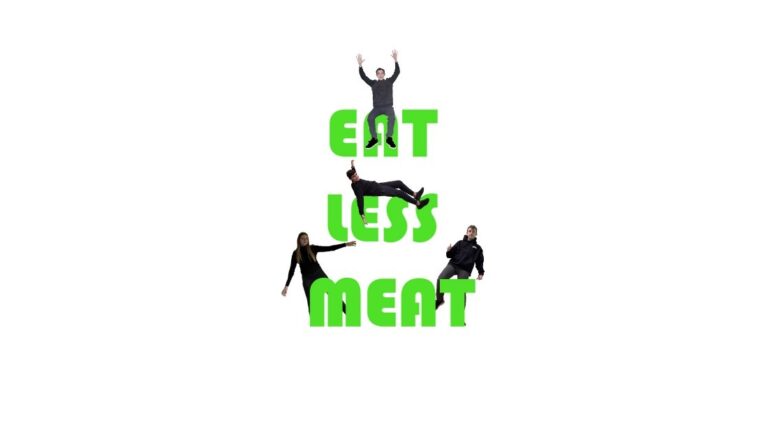 Colaiste Chiarain Roscommon 2021-037 Senior
Our project is based on trying to eat less meat. The problem with eating a lot of meat is that we need to have a lot of animals on the earth to have a source of meat, and cows produce a lot of methane and CO2 which is bad for the atmosphere.