Learning 2 Change Our World
Learning 2 Change Our World promotes Education for Sustainable Development in Secondary schools. The programme contributes to the implementation of the National Strategy on Education for Sustainable Development. This strategy aims to ensure that education contributes to sustainable development by equipping learners with the:
• Relevant knowledge
• Key dispositions and skills
• Values In order to motivate and empower them throughout their lives to become informed citizens who take action for a more sustainable future.
• Student Council Training
• Teacher Training
• Environmental workshops
For more information, you can contact Sarah at sarah.austin@ecounesco.ie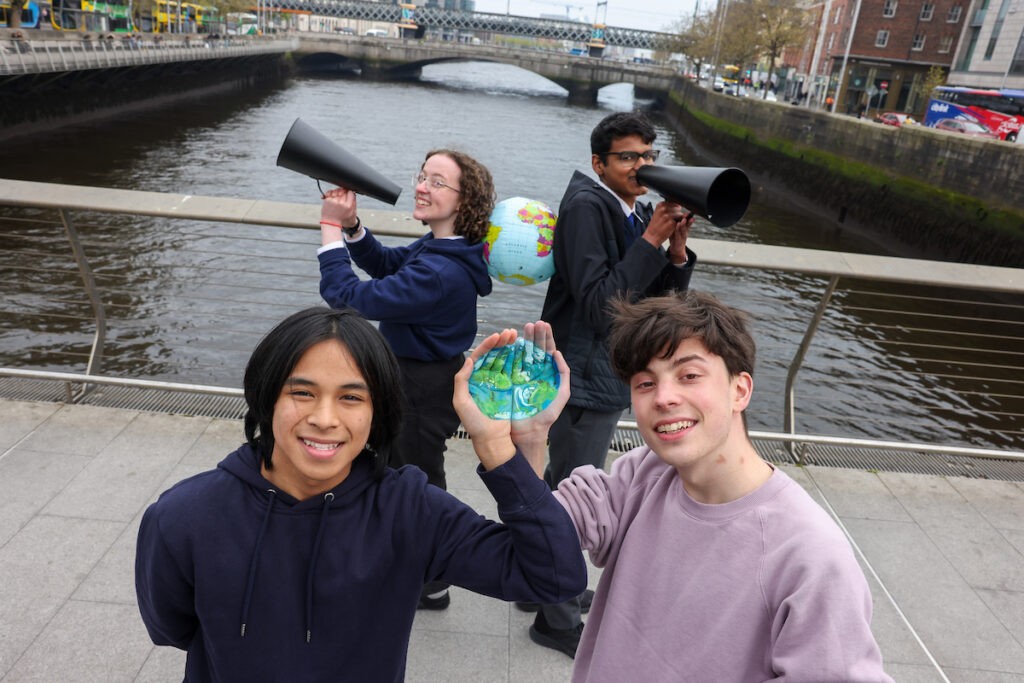 Register your interest now for 2023/2024!
Complete the form below to register your interest in our environmental workshops for secondary schools for the 2023/2024 academic year. Please note, this form does not represent a confirmed workshop booking.
Who is the programme for?
This programme is for teachers and young people in schools throughout Ireland.
These school planning sessions are for teachers, staff and principals. They explore how Development Education and Education for Sustainable Development programmes and policies can be implemented in the school.
In- school capacity building
ECO-UNESCO staff can visit all participating schools to deliver workshops to teachers. The workshops provide detailed information and supports for teachers to engage students in learning about and taking action on Education for Sustainable Development.
In these workshops we explore the links between Educationan for Sustainable Development and the National Curriculum. The workshops offer an opportunity to expand and develop resources – looking at the development of lesson plans and ensuring growth in confidence with delivery of ESD programmes.
The Learning 2 Change Our World programme also offers a range of once-off workshops for young people in schools throughout Ireland such as:
• Climate Action
• Fashion Focus
• Waste Warriors
• Plastic Patrol
• Climate Justice
• Food for Future

• Climate Campaigning

• Exploring Ecology & Biodiversity
• Student Council Training
• 6 Steps to Success
• 6 Week TY Sustainable Development
Want to sign up for the 2022-2023 academic year?