Youth Action for Nature and Well-being
What do we want to achieve?
The project has 3 main objectives: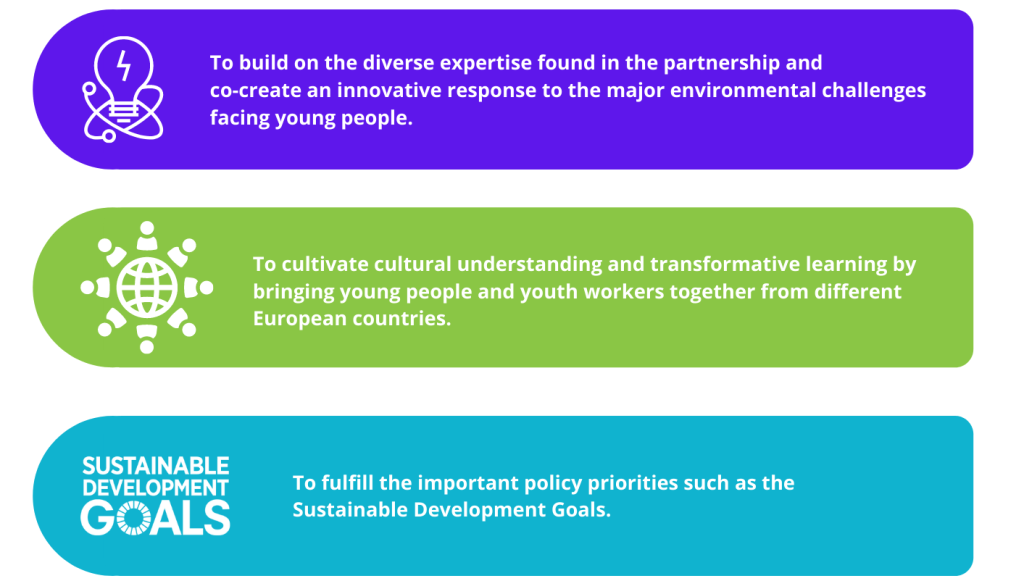 In working towards achieving these objectives the project will produce 5 different outputs for dissemination by the end of 2023. These outputs will be used by educators, youth workers and young people themselves, to help us all build towards a more sustainable future where the youth are empowered to take environmental action while maintaining their mental health and well-being.
The 5 outputs for the project are listed below:
The 6 world class organisations taking part in this project will share their experiences of best practice and pilot a series of interventions with youth groups over the course of 2022 to get young peoples' input. Young people have a critical role to play in this project and ECO-UNESCO will be looking for participants to join us at international events in Ireland, Spain, Latvia, and Slovakia. These events will connect groups of like minded people and help the project test and design new strategies and techniques for learning and creating environmental projects. It's a wonderful opportunity to meet new people, learn from peers and experience an international programme.

Registrations will be open soon!
In the meantime, if you want to have more information you can contact Richard at richard.hennery@ecounesco.ie