ECO-UNESCO's Green Steps is a programme under the Targeted Youth Employability aimed at increasing the career prospects of young people under 25, through professional development, personal training and guidance.
Who is the programme for?
Young people under 25, living in Dublin, ideally not in education, training or employment, who have an interest in the environment, green employment or those who simply want to develop their social and professional networks.
How long is the course?
The course is 12 weeks and includes field trips, mentoring, action projects and/or work placements.
What are the dates and times?
Group 1: June/July 2023
Group 2: November-December 2023
The programme is FREE. All necessary equipment is provided for the duration of the course.
Where is the programme taking place?
ECO-UNESCO, 9 Burgh Quay, Dublin 2
Who can I contact if I have questions?
Ciara Muldoon, Ciara.Muldoon@ecounesco.ie
What will you gain from this programme?
On completion of the Green Steps Programme, you will have received:
Excellent training.
Individual learning and career planning advice.
Guidance and advice on preparing an excellent CV and how to be successful in job interviews.
The possibility to do a period of valuable workplace experience with a potential employer.
In addition, you will have gained greater confidence, self-belief and an opportunity to make new friends.
Green Youth Employment Programmes
ECO-UNESCO's Green Youth employment programmes have been running since 2012. These programmes have built the capacity of over a thousand young people with the aim of improving their employability skills and their chances of employment.  
Working mainly with people between 16-25 year olds, the programme has equipped young people with the skills, knowledge and confidence to help them seek employment in their chosen field with a specific focus on the green sector.  The programme is inclusive including young people who are refugees, asylum seekers, engaged with probation service, LGBTQAI+, lone parents, the travelling community, disabled, those in long term homeless accommodation and more.
We'd love to hear from you if you are interested in running a Green Youth Employment programme with your group then please get in touch with Alex at alex.konieczka@ecounesco.ie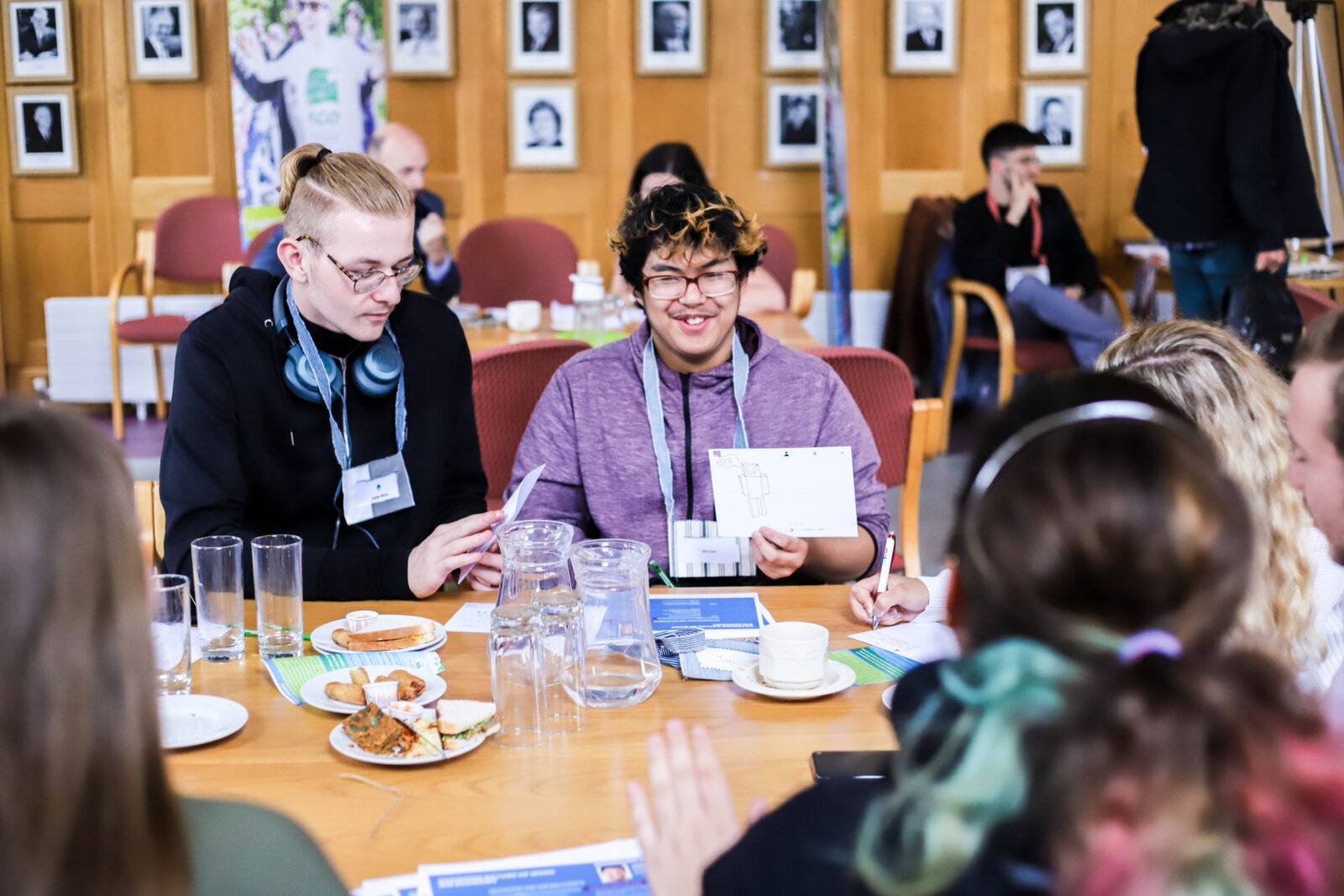 The Green Skills programme has included the use of Accenture's Skills to Succeed Academy along with the inclusion of specialist QQI accredited training, motivational training, personal development, a practical work placement; mentoring and job supports to assist with the transition from skill-building to sustainable jobs after the work placement has been completed.
In 2019 the Green Skills programme continued to work with young people in key partner organisations including Youth Reach Centres and continued to provide QQI accredited training which built the confidence and capabilities of young people involved.  
The Green Skills programme expanded to include the Green Works event. This event aimed to bridge a gap that we identified from young people we work who were keen to learn more about green future opportunities including education and careers.  We therefore ran a successful one-day event.  
We mainstreamed the Green Skills to our other programmes including our Youth for Sustainable Development and our ECO-Choices.  We also provided information and guidance on Green Works at our annual Young Environmentalist Awards and incorporated the Skills Summary element into the Showcase and Awards ceremony which had over 1000 young people attending.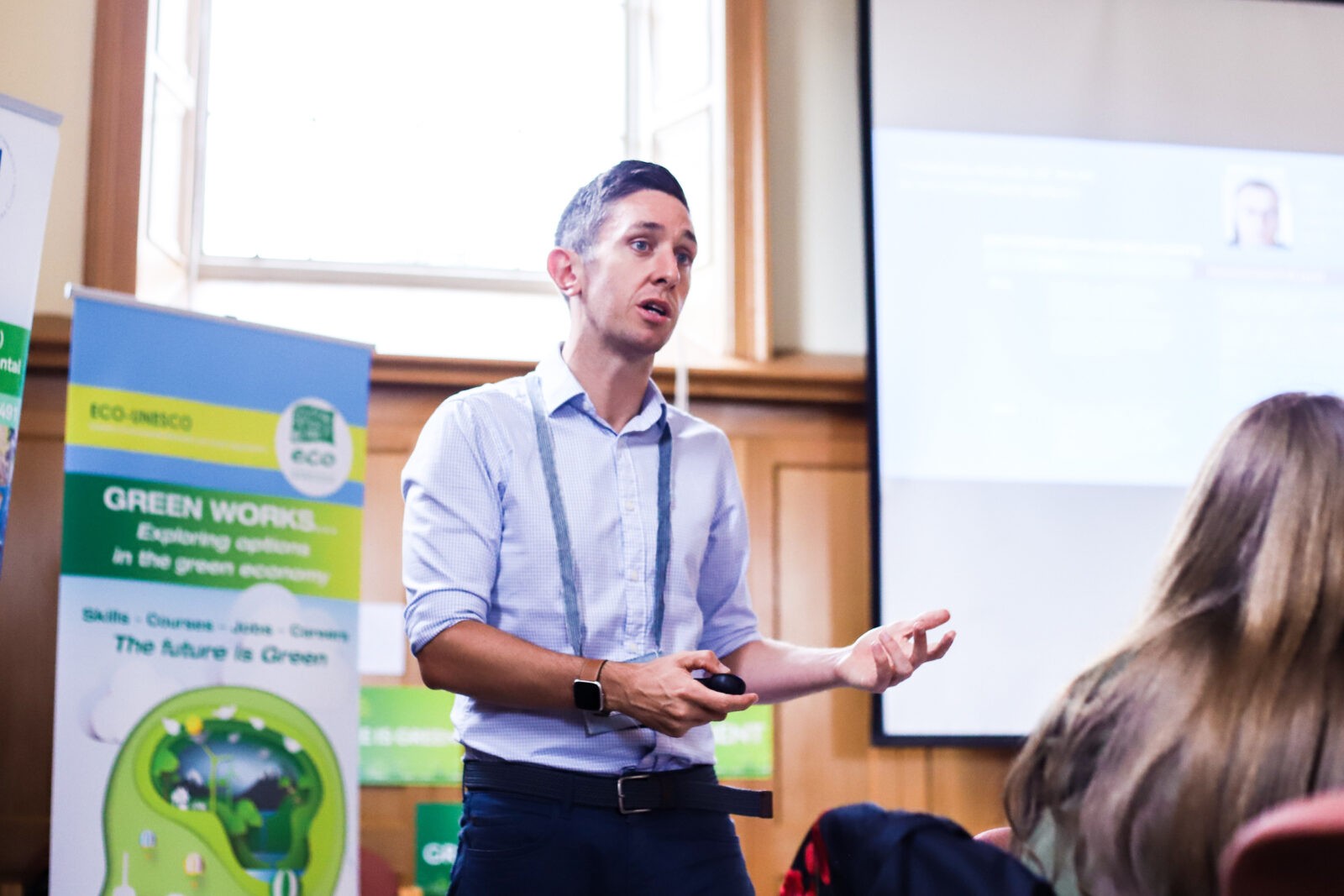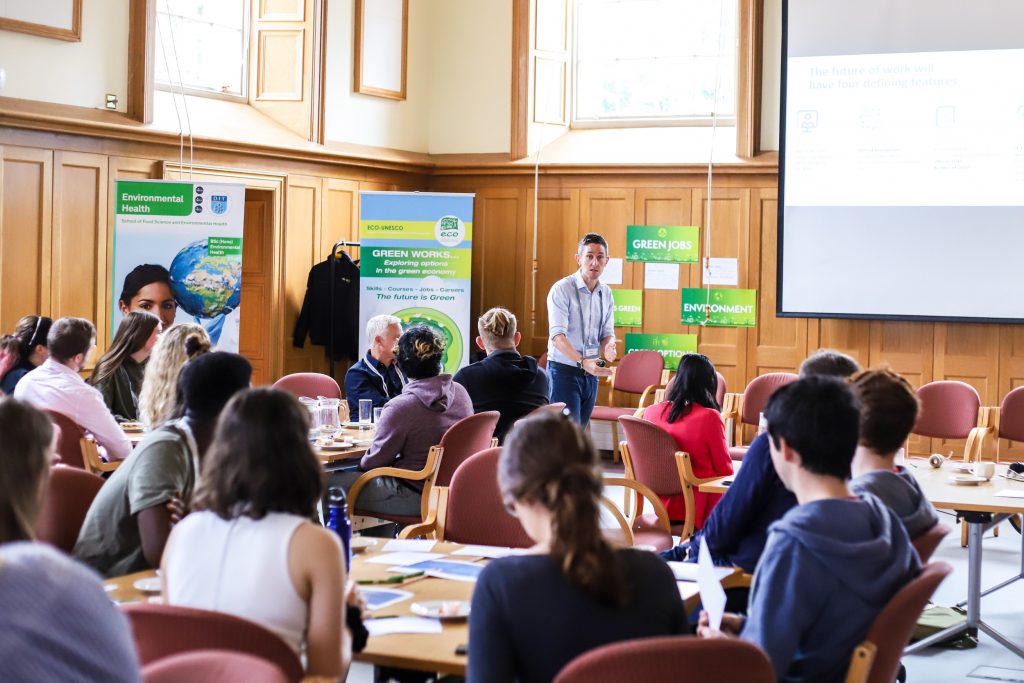 The Green Skills and Green Works programme will take the following structure:  
Green Works event

 

 

Green Works at the Young Environmentalist Awards

(YEA)

 

Skills to Succeed Academy

CV preparation and Interview Skills 
ECO-UNESCO Nature & Biodiversity 

 
ECO-UNESCO aims to build on the success of its programmes by continuing the delivery of the Green Skills programme within key partner agencies including a number of Youthreach centres. ECO-UNESCO aims to work with at least 20 young people through these partnerships.   
Building on the success of the inaugural Green Works event held in the Clock Tower of the Department of Education and Skills in August 2019, ECO-UNESCO plans to host a second Green Works event with a focus on opportunities in the Green and Circular Economy including entrepreneurship, employment opportunities across the sector, technology in the green sector and 'greening' the economy. The event will be open to current and past participants of the Green Skills programme and young people throughout ECO-UNESCO's programmes. The event will include speakers from colleges, green social enterprises, the private sector e.g. Accenture's green team and other key stakeholders. The event will provide participants with the opportunity to connect with green educational providers, potential employers and gain inspiration from young social entrepreneurs.  
Green Works at Young Environmentalist Awards

 
ECO-UNESCO proposes to run a Green careers section at our Young Environmentalist Awards 2020. This will include having a range of educational and career providers in the Green space section of the event. We also envisage rolling out some Green careers talks from people working in different spheres. YEA has over 1000 young people attending.  
Skills to Succeed Academy  
ECO-UNESCO will continue to deliver Accenture's Skills2Succeed online training tool across all of its programmes reaching approx. 200 participants in FY20. This will include further integration into its existing projects including the nationwide YSD (Youth for Sustainable Development) programme, Eco-Choices and the Learning2Change programme.  
CV preparation and Interview Skills  

 
ECO-UNESCO will continue to engage with Accenture to provide young people with an opportunity to attend specialist Interview skills sessions with the Accenture team.  
ECO-UNESCO Nature & Biodiversity 
ECO-UNESCO is a Discover, Primary Science and Maths centre and proposes to work with 10-14 year olds to roll out a Nature & Biodiversity workshop using the Nature in the Parks toolkit developed by ECO-UNESCO in conjunction with Dublin City Council. The workshop will be interactive and experiential and will also encourage citizen science by feeding into the National Biodiversity Database which is an online database of biodiversity from around Ireland.  This workshop is a new development of ECO-UNESCO's FY20 proposal building on the Next Generation programme.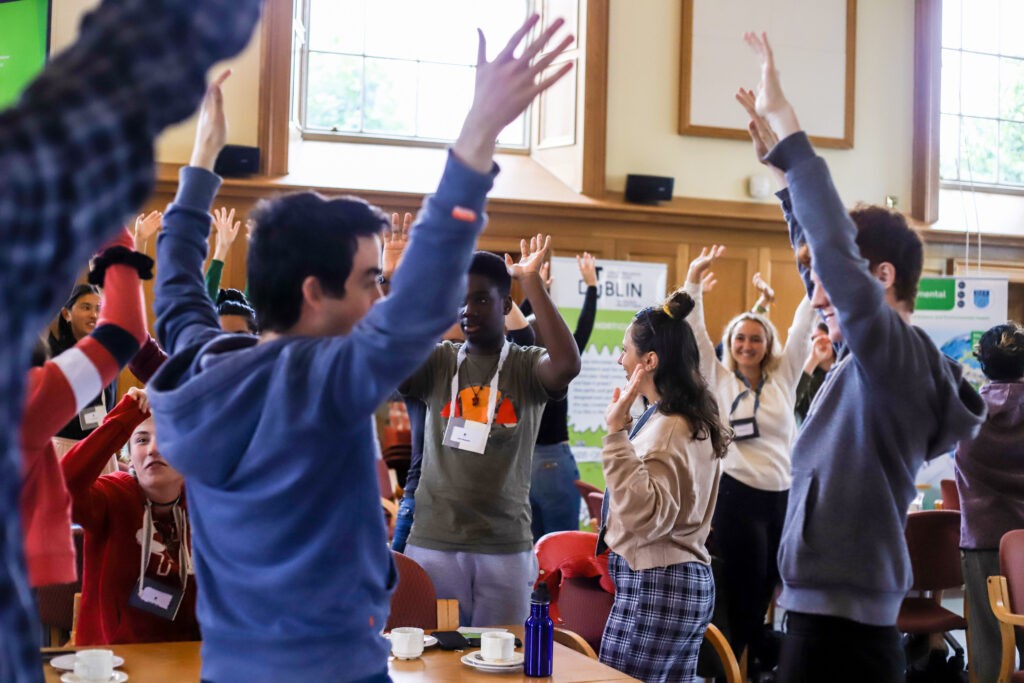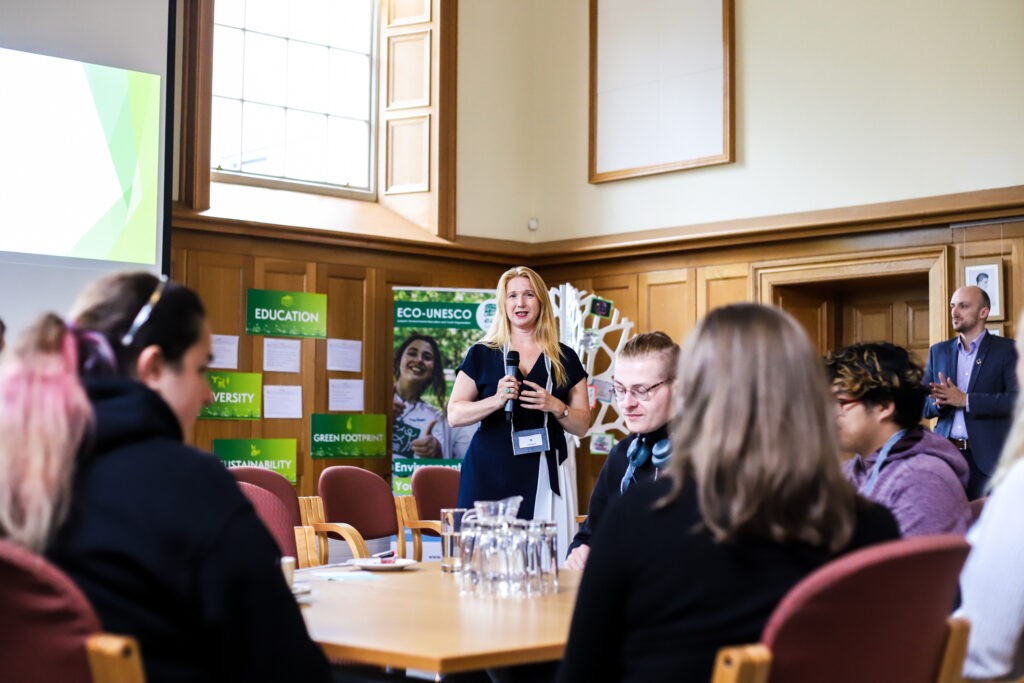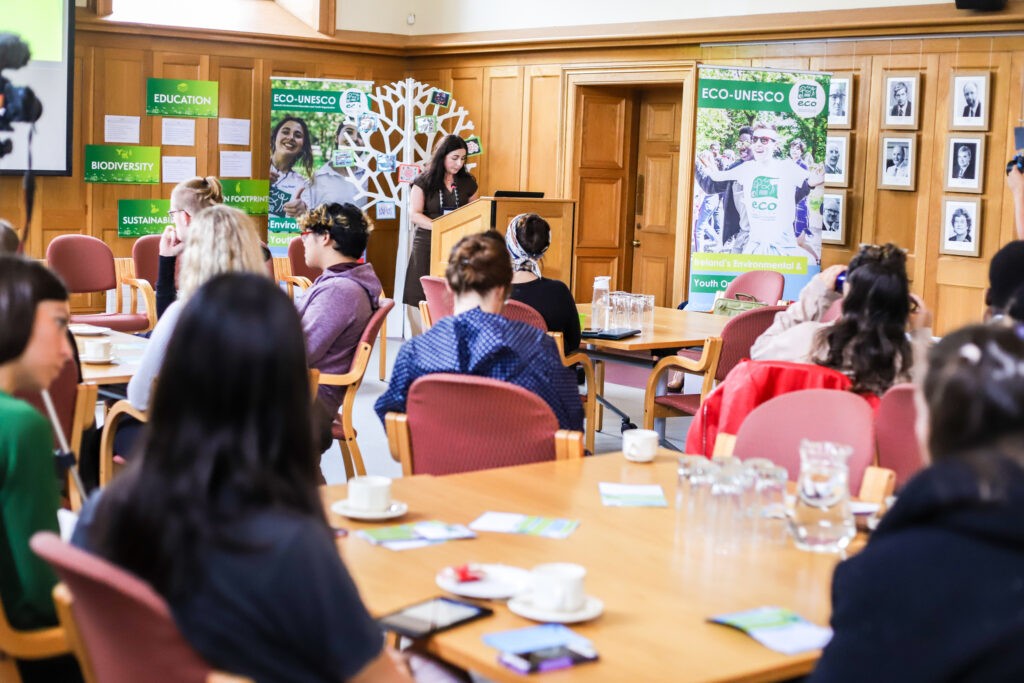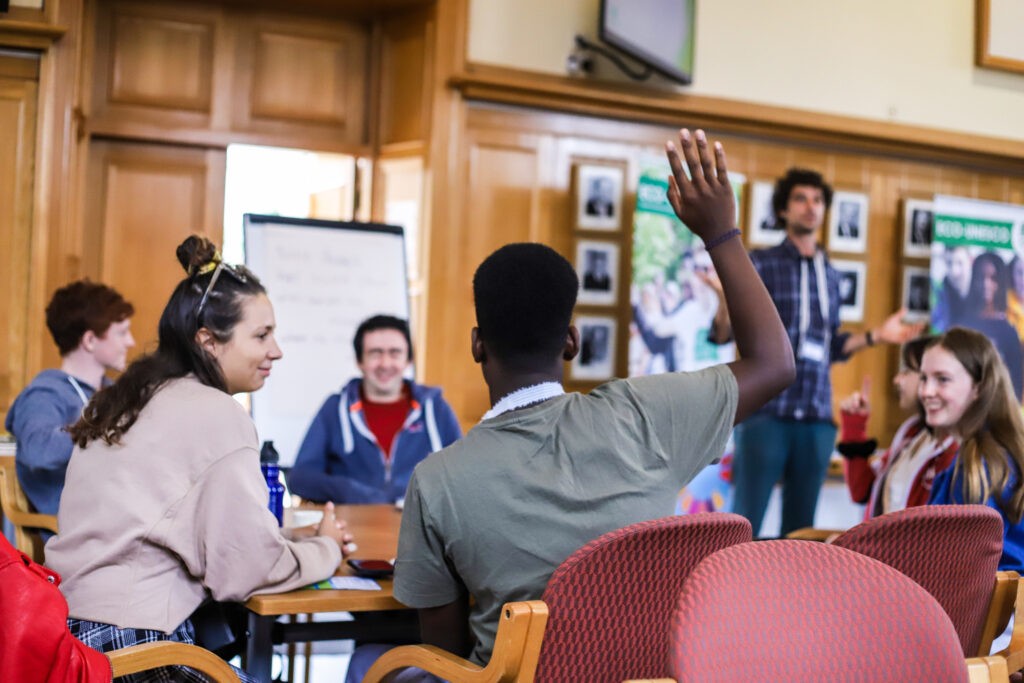 Green Futures in partnership with Green Offaly
March 2022
Green Futures is a new Environmental & Climate Action based course for young people aged 16-21.
Green Offaly and ECO-UNESCO are excited to announce that registration for a new environmental and climate action-based course for 16 – 21-year-olds in Offaly is now open!
Take Positive Action
Green Futures will provide an empowering personal development learning pathway which is focused around environmental action. 
What will I gain?
Participants will gain an understanding of green issues and how you might incorporate the challenges and opportunities resulting from climate change and biodiversity loss into future employment, community and training pathways.
Read more and register: Green Offaly website
ECO-UNESCO is an accredited QQI training centre offering the following courses:
QQI Accredited Training – L3 -L6

Eco-Community Development L3

Work Experience L5

Ecology in the environment L5

Sustainable Development L5

Peer Education 
You can register or find out more information about the programme