European Environmental Youth Summit
The Youth Summit 'The Heat Is On' brings together young people from Ireland Scotland and Spain to learn from each other and experts to influence environmental policy. Participants will take part in online workshops, create action projects to create change, have their voices heard by politicians, learn from expert environmentalists and make connections with the international youth community.  
Through the course of the programme, young people will have fun, learn how to take action to impact positive change in their local area.
Carbon Footprint Eradicating the Stigma
Contaminated waste
in public areas
Song performed by Kiruu, written by Kiruu and the Young Environmentalist Summit participants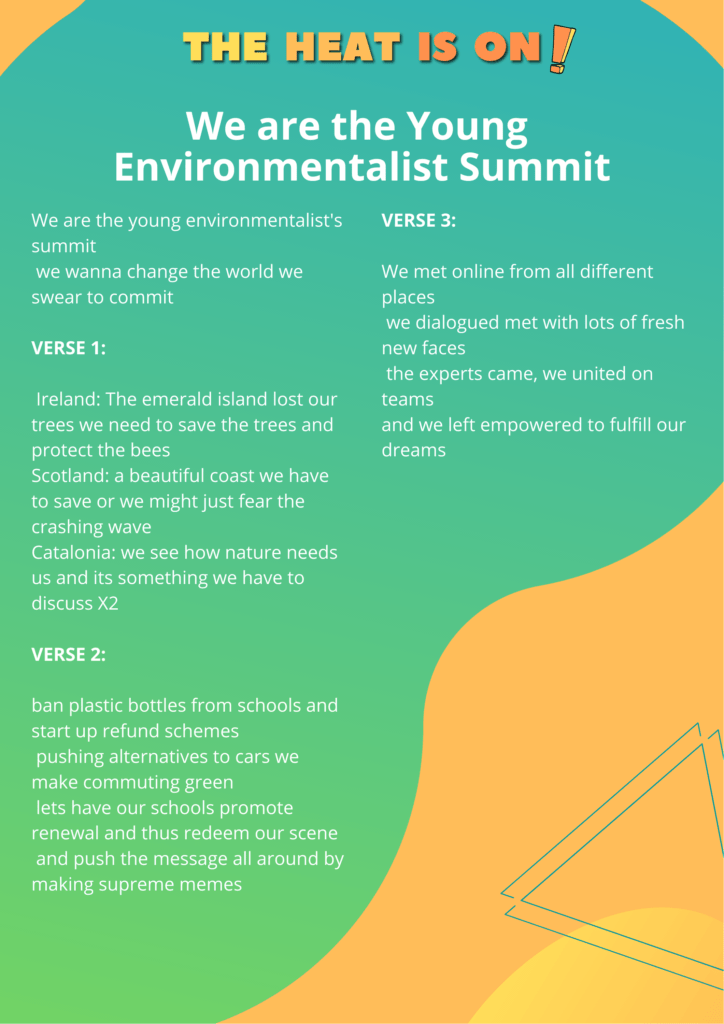 Want to know more? Or register for next year?
Contact LK at laurakate.howells@ecounesco.ie or call us on  (01) 662 5491