Loreto Secondary School Fermoy Cork 2021-093 Senior 
Our aim is to spread awareness in our school and local community about deforestation. We plan to do this by firstly educating ourselves, secondly educating the people around us and finally carrying out a movement. We plan on planting a number of trees in our school and community, and then raising enough money to donate to an organization who will plant more trees around the world. We want to plant as many trees as possible, and help the people around us understand how important trees are and how we cant take them for granted.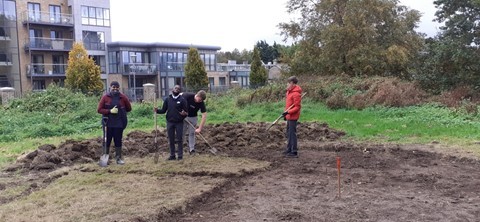 Meanscoil Iognaid Ris  Dublin 2021-061  Senior 
We chose this project because there was a stream of water from the moat because the moat had more water than it started flooding into that location
We decided to dig a pond and extract water from the moat and put the water in the pond, and also build a habitat around the pond. Doing this we will make a beautiful that the students and teachers could come and relax.
In this life that we live in now with Covid 19, this will be a very nice place students and teachers could come out for a mask break.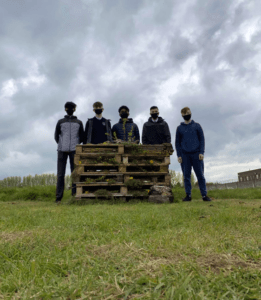 Meanscoil Iognaid Ris  Dublin 2021-061  Senior 
 It's a 2-part project that we plan to make a pathway to the pond at the back of our school. We plan to plant flowers and make it Eco-friendly so that insects and other small animals may be attracted to it. We also started production on a bug hotel that we placed near the flowers. We made the bug hotel from leftover pallets. They were already infested with a few insects so they were ideal for making a bug hotel. With the path leading into the pond, the bug hotel is located at the side as a detour. Our main goal is to make a safe and Eco-friendly place for bugs and all plants. With a pathway, a pond and a bug hotel, we feel like our school would be an amazing place for all most or if not all insects. The partakers in this project were Ryan, Carl, Alex, Ryan and Joel. We all have an interest in biodiversity and this project will be a stepping stone for our learning and would help develop our liking to this particular topic.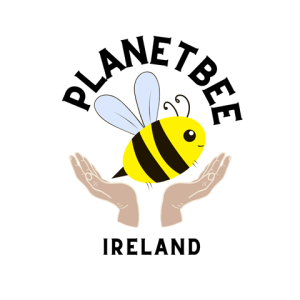 ECO-UNESCO Dublin & Mayo 2021-190 Senior 
Planet Bee Ireland is a non-profit organisation based mainly on Instagram. We provide simple information, DIY's and news updates from the world of biodiversity and bees. We are contacting local councillors, politicians and our schools so as to receive grants to plant trees and wildflower patches in our localities. We hope this campaign will have a domino effect on other schools and communities!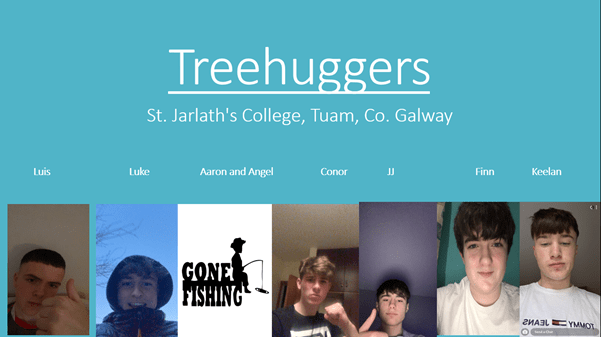 St Jarlath's College Galway 2021-055 Senior 
The aim of our project is to protect the habitats of animals on our school grounds. As of early 2020, the school was constructing a new building to cater for the growing population of the school. As a result of this, we saw our green space disappear and our nature garden destroyed. We wanted to preserve this green space. We decided that planting native Irish trees and providing food to wildlife would allow biodiversity to thrive and increase biodiversity on our school grounds, We came up with many ideas to make our garden as pretty and full of wildlife as possible in an affordable manner. This led to the awareness about the decline in biodiversity and how it was going to impact us. We thought this idea would educate the entire school community about the importance and value of biodiversity.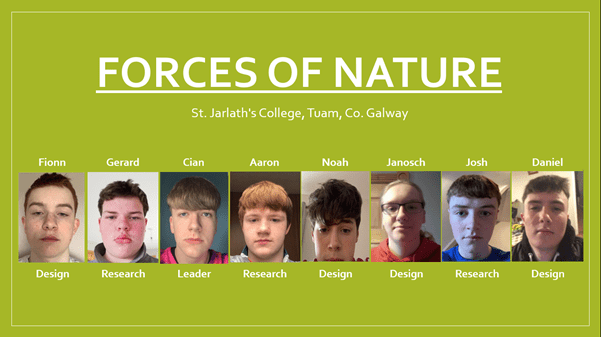 St Jarlath's College Galway 2021-056  Senior 
Our project aim is about improving biodiversity in our school and building homes for animals such as bird houses in our school. We came up with this idea as one day we were on a Wellbeing walk around the school grounds and we observed that there was a lack of biodiversity. So we decided to improve biodiversity on our school grounds by creating bird houses. The actions that we took included picking out recycled materials that were eco-friendly and building bird houses. We hope to improve biodiversity by generating more wildlife in our school.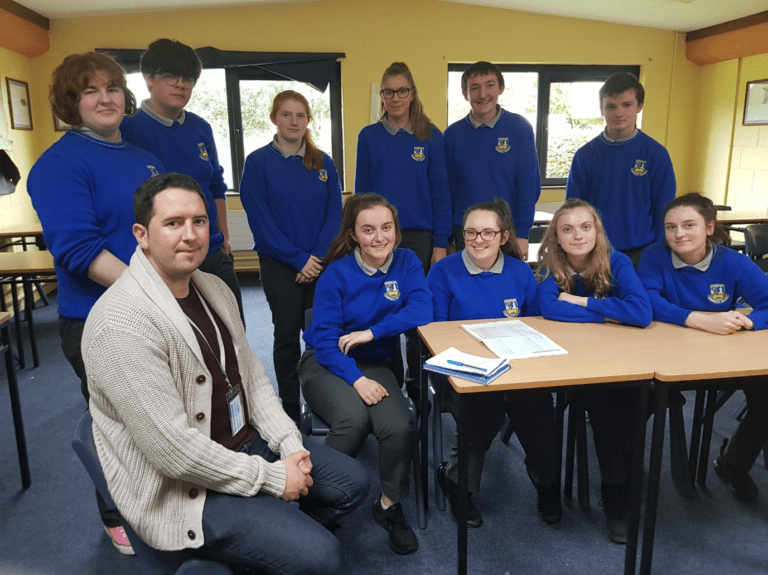 Castleisland Community College Kerry 2021-166 Senior 
When selecting an issue for our project we knew we wanted to focus on the impact climate change has on biodiversity. It is estimated that 137 species of plants and animals disappear each day worldwide which will have catastrophic consequences for humanity as Biodiversity affects our food, medicine, and environmental well-being.
We wanted to concentrate on the simply things each community in Ireland can do to combat the loss of biodiversity due to climate change.
Our project links to the sustainable development goal life on land and we wanted to aid attaining this goal by increasing the biodiversity in Castleisland.
We aim to increase the biodiversity in the town by working with an ecologist from the Community Foundation Ireland by mapping out areas with the most potential to improve biodiversity. We will create a game and a series of lesson plans to increase knowledge of Climate Change. We are also destroying biodiversity through our plastic waste as ocean life injest or get tangled in the plastic so we want to make our school plastic free. We will work with Tidy Towns to create a fairy trail along the local river walk.
Balla No Name Club Oak Tree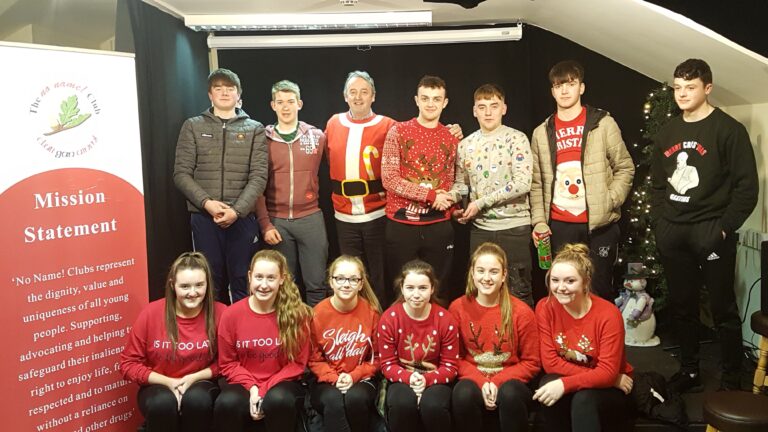 Balla No Name Club.  Mayo 2021-050  Senior 
In 2019 schools all over Ireland travelled to Dublin to protest over climate change, our club decided that climate action was more beneficial. so we planned to create and establish our own carbon footprint on our local community.5 working groups within the club were set up and each group had. full responsibility for their subject (.1 ] water wastage and fossil fuels,[ 2 ]wear it twice. mostly girls fashion .how it impacts on global temperatures. [3]media group. how do we get our message out into the community.[ 4] recycle and reuse group, this group will deal with and discuss the use of plastic. food wastage .people education on recycling[..5] tree planting group. it was proposed that 150 oak trees are planted in the nearby town park, in addition to the tree planting a biodiversity garden with wildflowers will create a habitat for bees and other insects, bug hotel. bird boxes and bat boxes are proposed. despite the coronavirus the project is ongoing. the fruits of our labour will hopefully be appreciated by our children and grandchildren.
Bird Feeder Infection Problem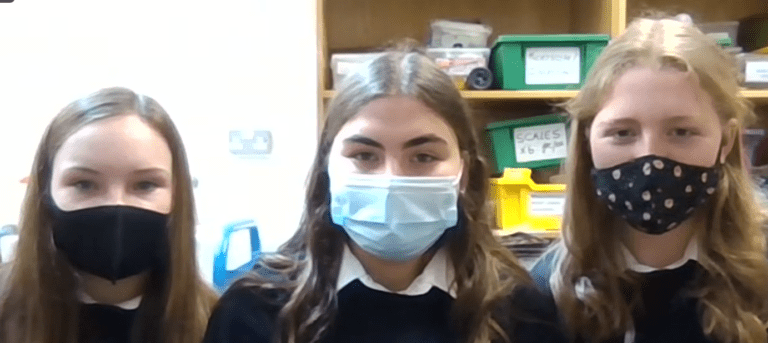 Mists Community School Westmeath 2021-152 Senior 
Our project aims to raise awareness of the levels of bacteria growing on garden feeders. The bacterias growing at these feeders infect birds and can cause serious illness and death. We would like to create a prototype feeder that would inhibit bacterial growth at the feeders. We would also provide a cleaning guide that would outline the suitable substances and methods to properly disinfect the feeder. We would like to raise awareness using social media but also by creating posters for the older community who might not have access to all social media platforms.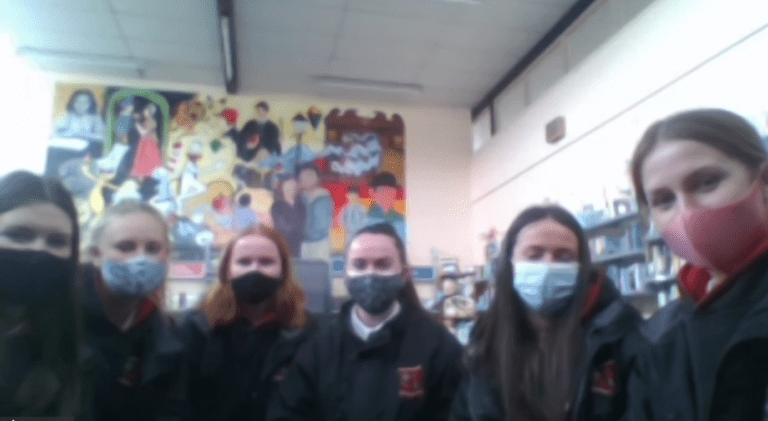 Loreto Bray Secondary School  Wicklow 2021-023 Senior 
We have decided to do our project on the topic of biodiversity and boosting the wildlife around our school. We want to create birdhouses to place around our school to increase the biodiversity as we are aware that there is a large amount of birds within our area. We would love to put bird feed in these also too maintain the wildlife. We are aware bird habitats declining in our area. We are also planting flowers to increase the pollination as we know bees are in danger. We will be also handing out literature around the school as we feel Bray as a town needs to be informed about bees in danger and how bird habitats are declining. We know our project will help the bee community amongst bray to grow and will make Loreto more colourful and lively.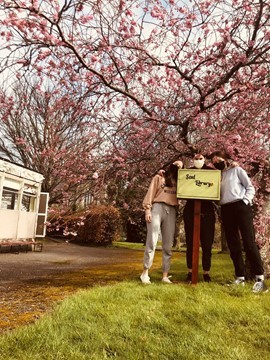 Loreto Secondary School Bray Wicklow 2021-026 Senior 
For our ECO-UNESCO project, we decided to set up a seed library in our school community. We plan to collect/buy seeds to start off the library and provide information on when and how to grow them. Students will then be encouraged to bring their own seeds into school to swap with the ones in the library. There will be an inbox for people to deposit their seeds and and outbox for seeds that are ready to be collected. This helps us to follow Covid-19 guidelines as the seeds will be quarantined for three days in the inbox before being transferred to the outbox. During that time we will write information sheets for the new seeds. Our aim is to boost biodiversity within our community.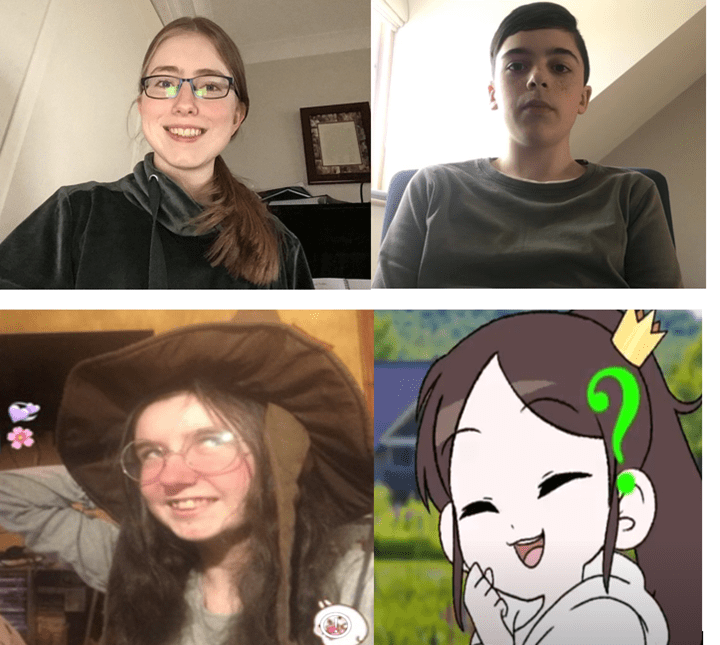 Coláiste Chraobh Abhann Wicklow 2021-177 Senior 
Our project is based on raising awareness around the importance of Pollination Areas in our community. We aim to promote to use of pollinator areas in the community through the school's social media, local media groups, and by raising awareness in our school community through a kahoots quiz, PowerPoint, and information placed around the school for Green Week. We are working with the local Tidy Towns committee to find an area in the village to plant a pollinator garden and have also found an area in our school to plant.