ECO-COMMUNITY & DEVELOPMENT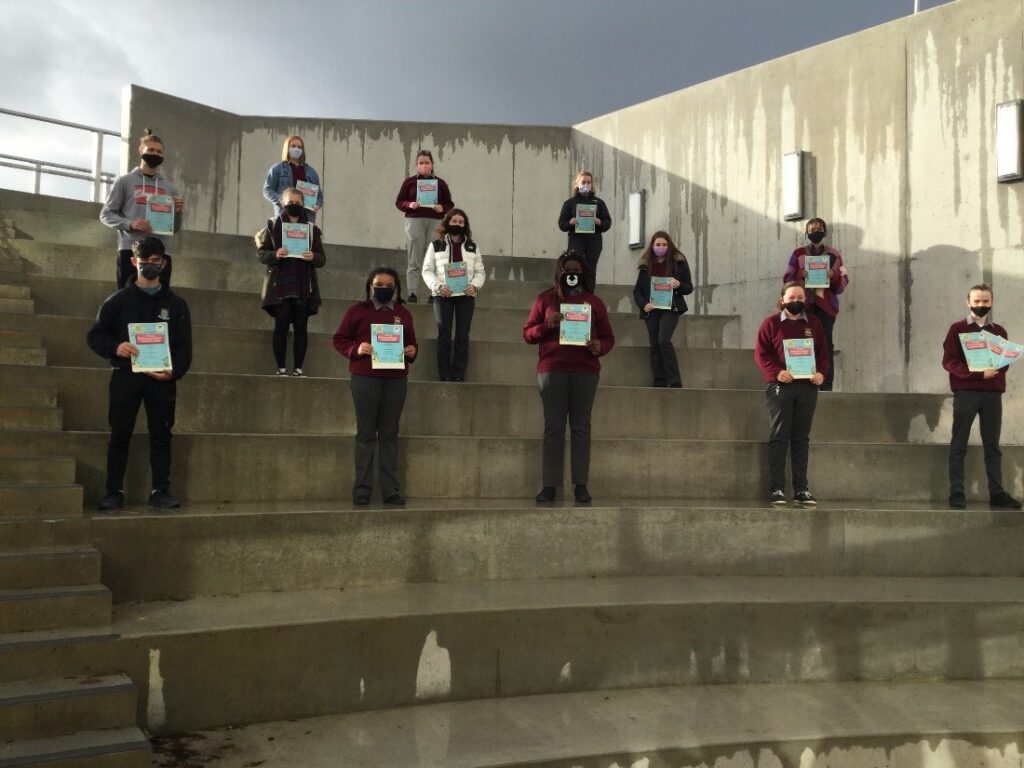 Davis College Cork 2021-044 Senior 
We know times are difficult and Rebel Green, some members of last year's young Reducers have come together to support local produce, local ethically made products and local groups that are making a change in our community. We are hoping to do an online project, set up a website and use social media and local papers to help support local. We also want to show our school community the benefits of shopping locally and season and the cost of transporting products from abroad and the impact on the environment.
Are Irish people slow learners when it comes to fast fashion?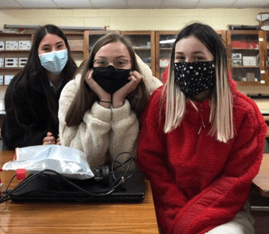 Millstreet Community School Cork 2021-147 Senior 
Before beginning this project, we knew Fast Fashion (FF) was a problem in our society. We aimed to raise awareness on the effects of FF in our school and the importance of climate change as it will affect our generation.
We wanted to draw attention to the number of deaths among workers in factories in South East Asia because of poor working conditions, poverty and health issues caused by chemicals used in clothes making. We also aimed to highlight the effects FF has on the environment and the permanent damage already done. By raising awareness and educating Irish people, we hope that they will take action about FF and that people will be informed; becoming a sustainable and helpful country regarding FF.
We created a survey and shared it on our social media. We asked how often the participants buy clothes, if they know where their clothes came from, what shopping brands they purchase most products from, what they do with their old clothes and other factors that influence them before purchasing. Based on the responses, we can raise awareness about the effects consumers involved in FF have on the environment, factory workers' lives internationally and their own lives.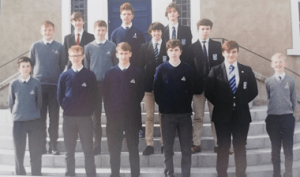 Blackrock College Dublin 2021-191 Senior 
The Blackrock College Green School Committee is a student led organisation for those interested and passionate about developing a more equitable, environmentally conscious school campus. The basis of all our actions as a committee are carried out with our triple A approach in mind – "Action, Appreciation and Awareness". As a group, we realised early on that in order to best pursue and build an eco-community at school, we needed to approach the barriers preventing environmental action that students face from multiple angles. Our primary focus settled on improving accessibility and visibility of active travel to and from school, as well as hosting an engaging, whole school 'Environmental Awareness Week' that was designed to tackle misconceptions and inform students of the reality of the climate crisis in a multi-faceted manner. Throughout the course of our project, we recognised the importance of positioning our efforts on a larger platform. As such, we petitioned our school administration, contacted local county councils, met with engineers and interviewed past students with deep roots in environmental awareness and action. The work of an environmentalist is never finished, but we are committed to producing an eco-community for all of our fellow students.
2021-194 – Derry Lough biodiversity project.
The purpose of this project is to create awareness about the importance of biodiversity and to protect biodiversity around our communities lake as it has been neglected over the last few years. Derry Lough is a local amenity that is filled with and surrounded by an abundance of natural habitats and ecosystems. Through this project we hope to highlight the importance of preserving this ecosystem and create awareness of its importance. We have completed a number of surveys and recorded a range of species of fish, bird life, trees, plants, insects and animals around the lake. We have also consulted with Irish fisheries about stocking the lake and about getting signs made up informing fishermen about fishing quotas as there is regularly overfishing. We have engaged in clean ups, built bee hives, a bug hotel, bird and bat boxes, planted wildflower seeds to increase and enhance a range of habitats so that the biodiversity can thrive. The lake can also experience incidents of dumping so we completed a Leave no trace workshop to develop our awareness on how we can inform lake user to reduce this occurrence.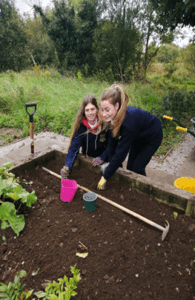 Moate Community School Westmeath 2021-148 Senior 
The Sensory Garden is a project in Dún na Sí in Moate. It is a collection of different art pieces and plants which stimulate all five senses. Members of the Community and transition year students from the local secondary school, Moate Community School, have been working on this project for a number of years.
Vegetable Garden in
Aid of Refugees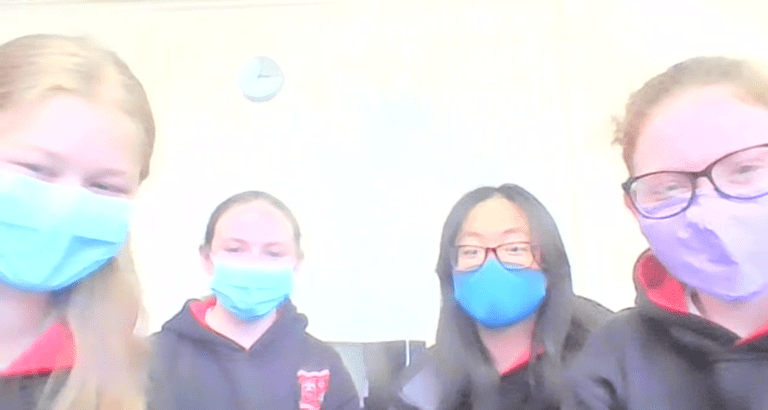 Loreto Bray Secondary School  Wicklow 2021-024 Senior 
We would like to improve the biodiversity in our school by creating a vegetable garden in aid of the direct provision centre near our school community. We would also like to promote community involvement by involving the refugees in the direct provision centre. The direct provision centre is the Esplanade Hotel in Bray. It is being used to accommodate asylum seekers and is still operating as a hotel. There is a total of 115 people in emergency accommodation and 20 of them are children.