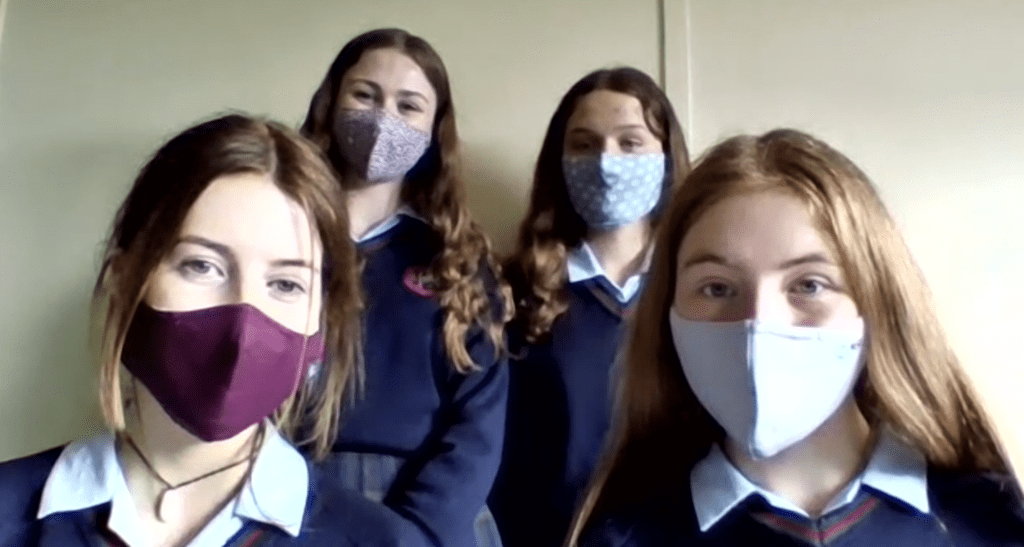 Coláiste na Toirbhirte Cork 2021-058 Senior
The main idea of our project is to educate consumers about amounts of CO2 produced by a product (E.G. the amount of carbon dioxide produced in the production in and transportation of rice.) We wish to educate consumers about the environmental impact of the items they are purchasing by making a simple change to increase their awareness about how much CO2 they are consuming and how they can reduce this.
Our idea is to encourage companies and supermarkets to include information regarding the amount of CO2 emissions in their products so that consumers can make an educated purchase and choose the product with the least emissions produced. Our intention is to create a grading system or something similar showing how high or low CO2 emissions produced by a product, much like nutritional labels on food packaging. Labels would have grading system categorizing the scale of emissions they produce.
We hope to present our idea to local TDs in hopes of the introduction of a tax, similar to the recent sugar tax, on products which have been categorized as the worst grade. Action such as this we would hope would encourage companies to reduce the amount of CO2 they produce.
Hemp for a Sustainable Future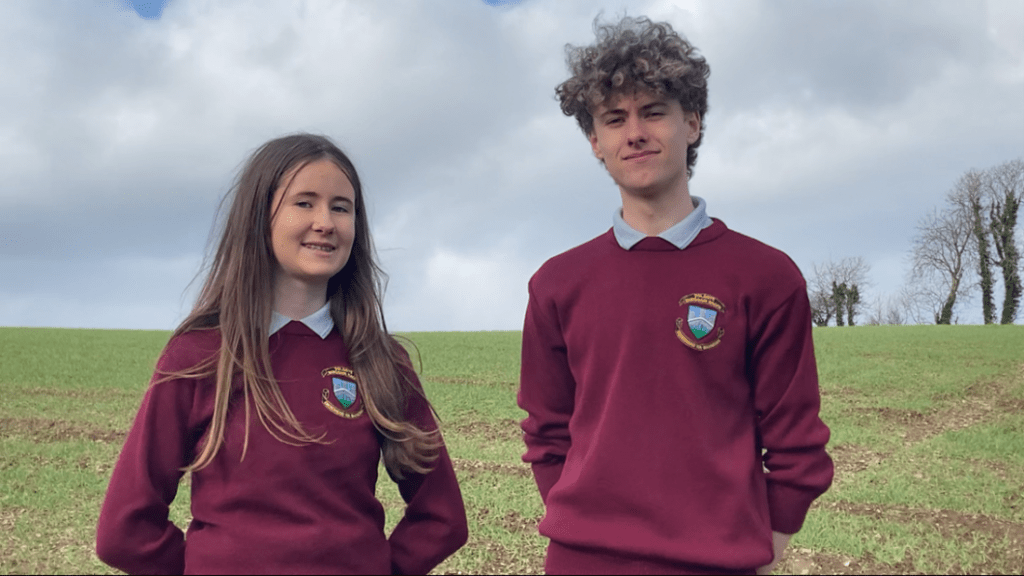 St. Brogan's College Cork 2021-176 Senior
Our project aims to deliver action on and raise awareness surrounding the potential social, economic and environmental benefits of growing hemp and how the crop can promote sustainable farming in Ireland. We believe that farmers are being put under extreme pressure to deliver climate action and are being given no viable alternatives to their current farming methods. We are passionate about the environment, so we have always been interested in investigating ways that we can mitigate climate change, whilst supporting our economy and local jobs. We are advocating for the development of industrial hemp processing facilities, to give a sustainable alternative land use to farmers, while also providing much needed employment in rural Ireland. Our project began in 2019 and has seen engagement from television, newspapers and the wider media helping us to raise awareness about our project whilst we took action through conducting surveys, hosting hemp information meetings, social media engagement, promoting our website and engaging with public representatives. We are continuing to take action, through growing our own hemp crop and conducting further research surrounding hemp. We hope that Ireland will be able to satisfy its Climate Action and Rural Development plans through the creation of Ireland's Hempire!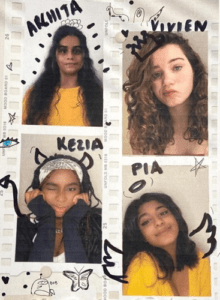 Pobalscoil Neasáin Dublin 2021-167 Senior
"Let's Talk About It" is a new podcast series that we are producing which aims to highlight environmental issues that are important to us. We want to talk about issues that have an impact on our daily lives and an impact on the planet. In each episode, we aim to interview a specialist with a view to talking about the environmental impact that a certain product can have or that an our actions can have. We aim to promote good Health and Well-being as we want to talk about and promote sustainable and friendly alternatives to the products that we consume and the actions that we take. We are planning on highlighting our project by publishing it online onto Podcast websites and by sharing each episode we make with our school peers and teachers online. We are going to create a new instagram page where people can find out about each episode when they go online
Vertical Farming
for a better Ireland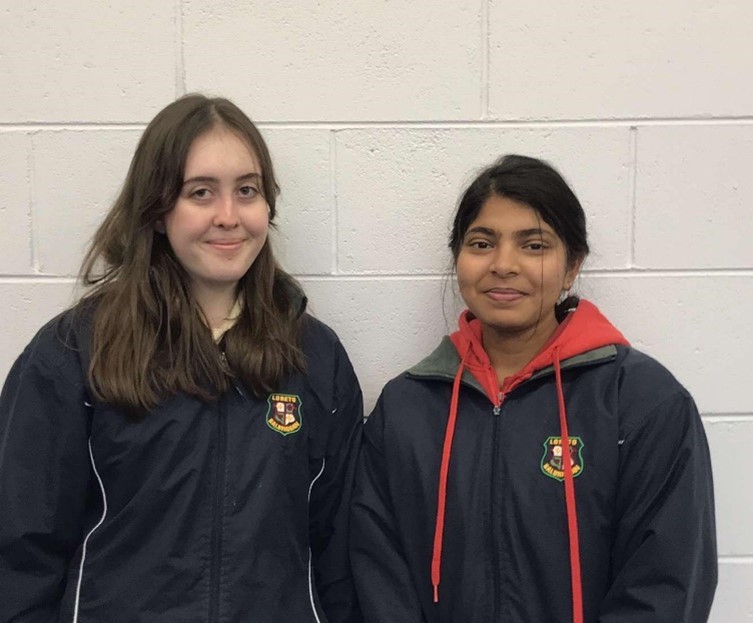 Loreto Secondary School, Balbriggan Dublin 2021-172 Senior
Vertical farming is a modern farming method where crops are grown by stacking them in a building over many floors. Vertical farming has the advantage that variables such as temperature, light intensity, humidity, and quantity of water and nutrients can all be controlled. We conducted an experiment for BT Young Scientist to directly compare vertical farming to conventional arable farming in Ireland, and we realized that vertically farmed crops were on average, taller, had a larger dry mass, had a larger number of leaves, and had bigger leaves. Vertical farming tackles a variety of environmental issues, such as less water usage, reducing food miles, allowing Irish soils to replenish, and allowing Irish biodiversity to recreate their habitats in Irish soils. Vertical farming is efficient because it uses on average 90% less water than conventional arable farming, and has been shown to yield up to twenty times more leafy green vegetables than agriculture fields. Our aim is to bring vertical farming to Ireland and spread awareness on what it is. We want to take action by informing Irish citizens on what vertical farming is using the internet and social media. We will also take action by getting in contact with local TD's and gaining their support.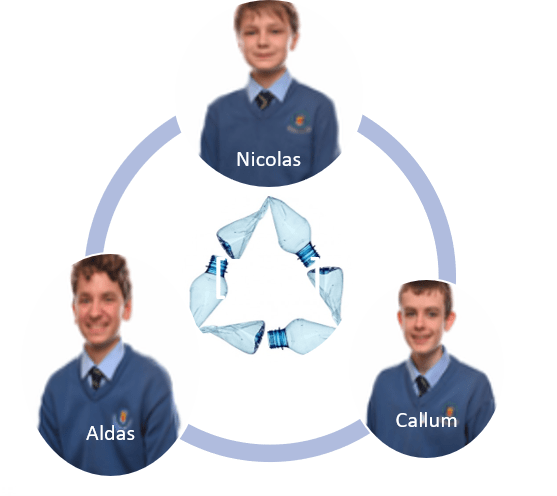 Beech Hill College  Monaghan 2021-111 Senior
The main idea for our project was to make a green- house made out of plastic. The reason we wanted to do this type of a project is because of the huge impact has on the environment and that we could show that we can recycle plastic for an effective use which all our school community will benefit from. It took us a while to come up with a proper idea until we were inspired to make a plastic Green – HOUSE by other students from our school.

Our main actions is to hold a single use plastic free day which will highlight the impact of plastic on the environment and how we can possibly change our lifestyles to not use single use plastic. We will educate our school community through providing talks and information booklet which can be accessed online. We will collect plastic bottles from our school and local community and contact our local plastics recycling company 'Shabra Plactics'. We will build the green house and manufacture that bottles to make the walls. We will take data records of how effective the greenhouse will be.
Stop spoiling milk,
start seeing changes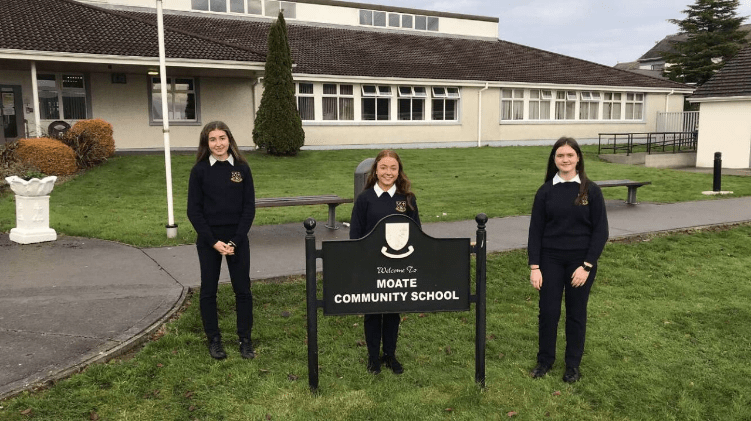 Moate Community School Westmeath 2021-157 Senior
Our project aims to design and make a milk carton that will slow the deterioration of milk, use visual cues to remind the consumer to return the milk back to the fridge and supply a simple method to determine whether milk has gone off. We decided to investigate this because in our households' milk was regularly thrown out due to spoilage. Milk wastage is a huge problem because the dairy industries' have a massive impact on greenhouse gas emissions with 3.4% of the worlds greenhouse gas emissions coming from the dairy industry. Also 1 in 6 pints of milk is wasted globally. Our main goals are to raise awareness in our communities about the problems of milk wastage. To do this we will supply resource packs to local primary schools to teach children about milk wastage these packs could include videos of recipes that use spoiled milk and for a science experiment get the kids to make a red cabbage pH indicator and test the pH of milk with it, like the one we have in our milk carton. We will supply our carton to members of the community to trial and see how effective it is a reducing milk wastage. We also intend on making videos educating people on wilk wastage and its carbon footprint and eutrophication. Milk in rivers and asking our local community to complete surveys to help the development of the carton.