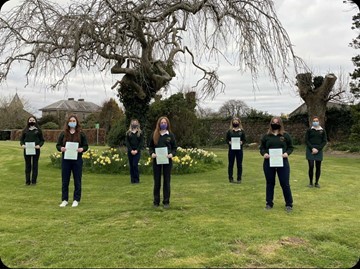 Loreto Secondary School  Cork 2021-094 Senior
Our project is called "WAVEing litter goodbye". We are going to focus on waste material built up around our shorelines and seeing what consequences polluted seas have on our planet. We plan to have clean-ups on four of our local beaches which are Redbarn(Youghal), Garryvoe, Garrrtstown(Kinsale) and Inchydoney(Clonakilty). With the waste material, we collect we plan to create art pieces to showcase in our school. We're going to run an awareness campaign to promote and educate first and second years in our school on sea pollution, single-use plastic and how to reduce the amount of single-use plastic. Along with this, we plan to make awareness posters and display them around our school and local community, Fermoy. We hope to reduce the amount of rubbish on our shores while also educating people on sea pollution and making a positive impact on our planet.
W.A.S.T.E.
(Worthless Activities that Steal Time and Energy)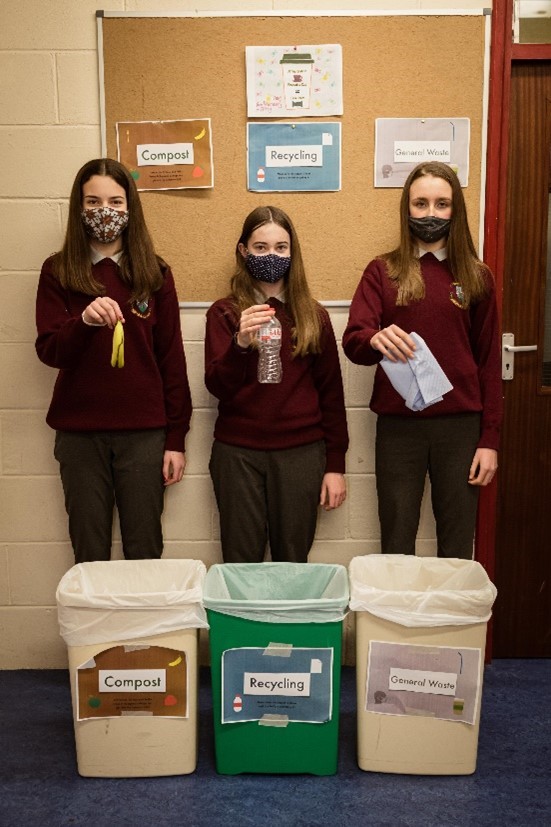 St Brogan's College  Cork 2021-154 Junior 
Our project aims to increase awareness of the current waste crisis and improve waste disposal practise in our school. We got the idea when we noticed a lack of compost and recycling bins in public areas, such as streets and our school. We also noted that many people were confused about how they should dispose of their waste. To achieve our aims, we held three Awareness Days, during which we held four main methods:
1) a quiz with First Years,
2) a reusable cup campaign
3) weighing the bins
4) a Microsoft Forms survey.
(1) We quizzed 75 first years with 8 varied materials to see if they could put them in the correct bin. (2) We held a 2-week reusable cup campaign to observe how many students used reusable cups before and during the Awareness Week. (3) We weighed the bins every day during lunch during the weeks before and throughout the Awareness campaign. We placed new compost bins around the school and relabelled them. (4) We handed out a Microsoft forms survey to all Junior Cycle students to test their knowledge of disposing waste. After this, our study showed that the students' knowledge of waste disposal significantly increased.
Our Environment – Your Litter: Encouraging Commuters to take Care with their Rubbish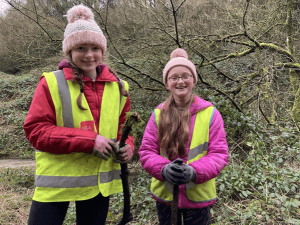 St. Peter's Community School Cork 2021-168 Junior 
Ringaskiddy, Co. Cork is a Strategic Employment Area with many industries. More than 8,000 factory employees drive here to work every day, many taking backroads to avoid traffic. On their way to work, some people throw their rubbish out of their car windows. Sometimes black bags of domestic waste are dumped into or over the roadside ditches. When they burst on impact it makes the area disgusting and smelly. All this waste is affecting the surrounding environment, the people living here and wildlife. Ringaskiddy is in Cork Harbour so often the waste finds its way to the sea.
This must stop. We are going to litterpick the worst affected roads, getting a feel for what the most frequently found items are. We will make a short video to include pictures of the littered roadsides, clips of us picking up the rubbish, an image of all the (bagged!) collected waste in one location with a message from us to daily commuters. We will ask the factories to share our video with their employees. We hope to reach those commuting in and out of Ringaskiddy and make them aware of how our home is so affected by roadside littering.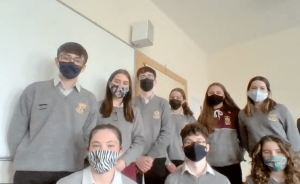 St. Columba's College Stranorlar Donegal 2021-138 Senior
The concept of disposable far fashion – the price that is paid for same – clothing as part of our identity – running a poverty week in school – making a video / drama to highlight areas of injustice
Fast Fashion V Sustainable Fashion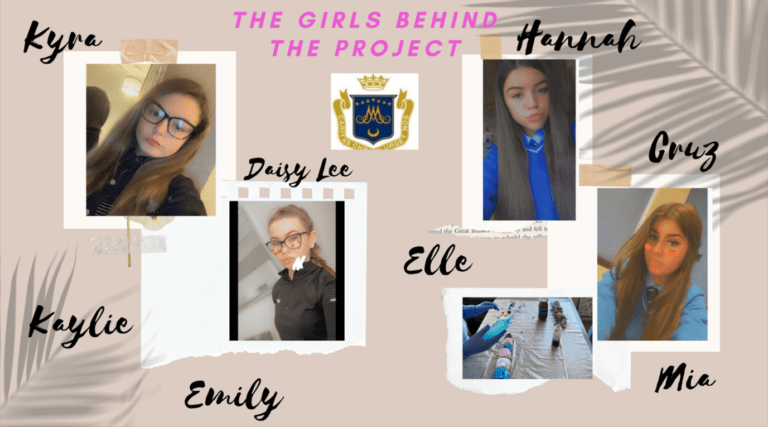 Mount Carmel Secondary School Dublin 2021-059 Junior 
Our project looks at the difference between fast fashion and sustainable fashion. Our aim is to educate teenagers about the impacts of fast fashion and encourage them to become more conscious consumers.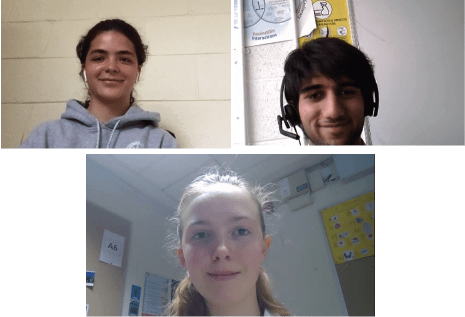 ECO-UNESCO Dublin 2021-049 Senior
The aim of our project is to get supermarkets to reduce their plastic usage in their shops. We are doing this by contacting them by email and telling them our opinions of what they should do next in order to decrease their plastic. We are also informing them the dangers that plastic has on our environment. We ask them what they are doing to reduce the amount of plastic they are producing. We have also created a petition to inform others about how harmful plastic is to the seas and oceans, in particular. We will then bring this petition forth to the supermarkets which we have contacted. Our next plan is to gather all the responded emails and tell our supporters what different supermarkets plan to do.
Going Single Use Plastic Free
in Galway ETSS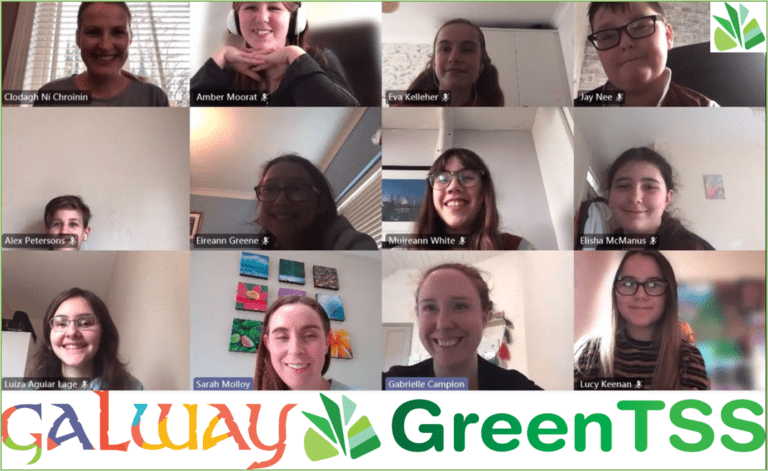 Galway Educate Together Secondary School Galway 2021-072 Junior 
We are a new school, in our second year. We are working hard to be as green and sustainable as possible and want to embed this in our culture now so that as our school grows this philosophy will grow with us. We are an Educate Together school and this area is very much a part of our ethos. We wish to formalise our approach to single use plastics by doing an awareness campaign and developing a policy in our school.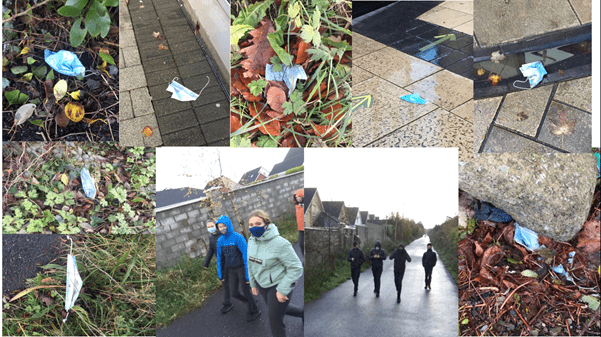 Mercy Mounthawk Kerry 2021-119 Senior
We want to look at the impact of Covid on our environment, particularly waste. We want to raise awareness about the benefits of reusable masks over disposable masks and intend to do a workshop with first-years to show them how to make their own masks. We also want to raise awareness around packaging associated with the pandemic e.g. packed lunches, take away containers, online shopping etc. We hope to help people make more environmentally friendly choices by informing them of better options.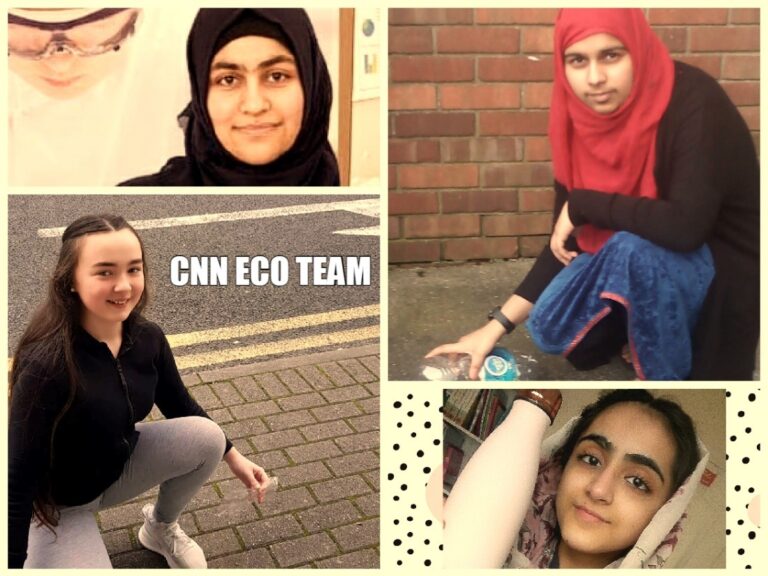 Colaiste Nano Nagle  Limerick 2021-123 Senior
Over the past few years, we have been carrying out actions and increasing awareness of environmental issues in our school. As a group, we watched the documentary 'Plastic Oceans'. We were shocked to see how much throwaway plastic was in the sea. We are concerned about this. We looked at our school community and decided that we wanted to encourage students to use reusable bottles in our school. We investigated how our single plastic lifestyle is damaging our marine ecosystems. We created a film to highlight this issue to our school community.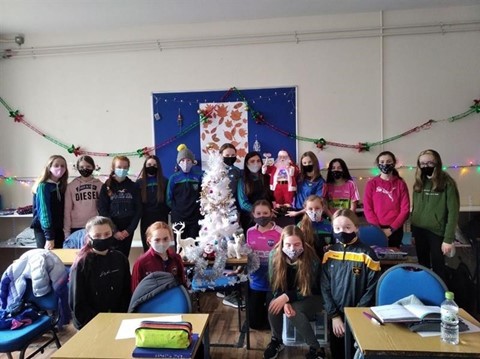 St. Annes Tipperary 2021-105 Junior 
Tights are made from nylon, which is a type of plastic, and not biodegradable. Tights cannot be recycled in Ireland at present. We want to raise awareness of this and encourage retailers who sell tights to take back used tights and be responsible for recycling them. We plan to raise awareness by reusing tights in creative ways to gain attention, then start a petition to encourage retailers to take back out tights.
Investigating the recycling knowledge of young people and developing an application to educate and raise awareness on proper recycling practices.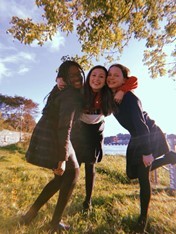 Athlone Community College Westmeath 2021-197 Senior
Our project aims to investigate the level of knowledge had by post-primary school students in the Athlone area in relation to recycling. Proper recycling is a crucial component in achieving a sustainable future. Given that climate change is an impending issue it is vital that young people are not complacent in their waste disposal. According to the Environmental Protection Agency, approximately 25% of recyclable waste becomes contaminated in Ireland, which leads to tonnes of otherwise recyclable material being sent to landfill, causing great economic and environmental damage. We aim to administer a cross sectional survey online to adolescents who attend post- primary education in Athlone and will seek out expert industry advice from companies such as Repak, MyWaste, and Barna Recycling while designing this survey. If a lack of knowledge is established, we aim to raise awareness about this issue, by developing an application called Recycle Me, a fun interactive way to inspire our community to become better recyclers. Our goal is to implement engaging features such as a map displaying recycling centres near you, an A-Z of common items disposed of incorrectly, an explanation of the various recycling symbols, and engaging quizzes.