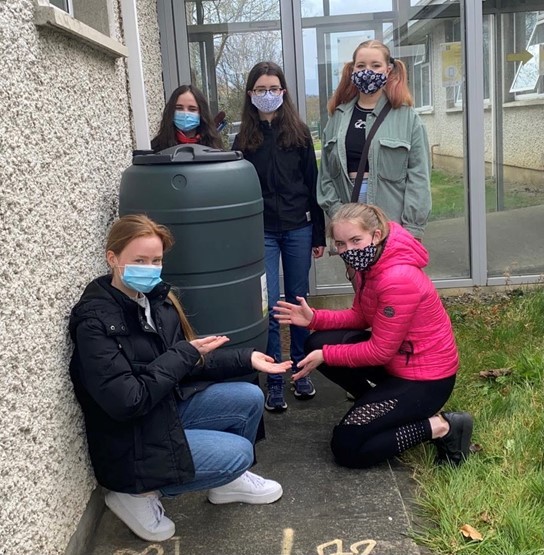 Loreto Secondary School Bray Wicklow 2021-027  Senior
For our project, we want to save and reduce our water consumption at school. To do this we would like to find ways to and research how to collect rainwater and use it in our school for watering plants, washing art supplies and flushing toilets. We wish to raise awareness of our water usage in our school and our local community. We will find out water usage statistics and share them with our school and local communities. In this way, we can draw attention to how much water we use and waste. We aim to raise awareness through social media (Instagram-rainwater. rescuers), poster campaigns and quizzes. We also hope to raise money to purchase a water butt for our horticulture garden located in the centre of our school.
In conclusion, we wish to make our school as sustainable as possible regarding our water usage. Hopefully, we can inspire our school and local communities to be mindful of the quantities of water that they use. The majority of our ideas were inspired by the more frequent water shortages (hosepipe ban,etc) that Ireland has experienced in recent years.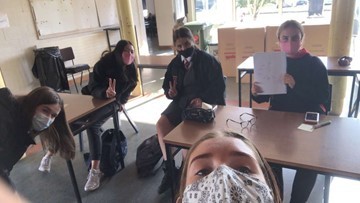 Loreto Secondary School Bray Wicklow 2021-028  Senior
A large issue we have noticed in our locality of Bray is the consumption and waste of single-use plastic water bottles. A solution our eco UNESCO team has come up with to tackle this problem is to introduce public water fountains around our town. These fountains will allow people to fill their own bottles and reduce the amount of bottles wasted. We will raise awareness in our school community around the detrimental effects single-use plastics have on our environment and the importance of reusable bottles. We have selected the two busiest areas in our town to install these fountains.